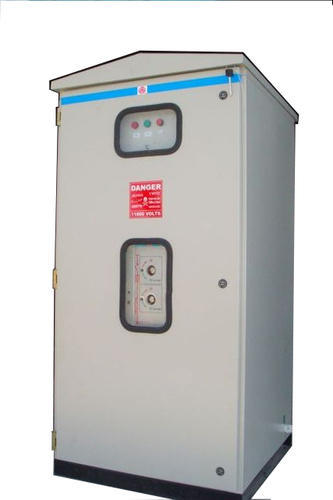 LOAD BREAK SWITCH
Product Description
Load Break Switch is an electrical component which is used in medium voltage distribution system to break off the circuit and to disconnect the load connected to the system due to interruption of small load current, exciting current of transformer and the charging flow of the transmission line. It is used for the switching and the protection purposes. Load Break Switch is especially designed to provide enough insulation which helps to isolate the circuit in a closed position. It also interrupts small capacitive and inductive currents that are necessary to disconnect the unloaded overhead lines, transformers, cables, etc.
Compact and reliable design. Rated SC making capacity up to 20 kA (RMS) 50 kA (PEAK) and make/break up to 630A.Tripping initiation by means of fuses.

The dry type arc quenching chambers join two switch principle for safe disconnections of heavy and small current.

Nylon/FRP insulation provides lighter weight, greater electrical safety and higher mechanical strength to the switch.

Optional Mechanically interlocked earth switch.

Suitable for Capacitor bank current switching.
Contact Us
198/1, Gidc-4, B/H Sitaram Weigh Bridge, Sihor, Ghanghali Road, Dist- Bhavnagar Sihor Gujarat India +918037300970
Phone :+918037300970